News
06/21/21
On Saturday June 6th at approximately 4:00 PM the Benton County Sheriff's Office received a notification about a possible missing person in the area, Cody B. Garrett 28, of Columbia, MO. Garrett's mother reported him missing to the Boone County Sheriff's Office after Garrett had not been in contact for approximately 48 hours. Garrett's mother reported that Garret had told her he was headed to Benton County with some friends to do some shooting and never returned.
A ping of Garrett's phone lead Benton County Deputies to his vehicle located on Benton House Avenue in Warsaw. While investigating the vehicle Deputies encountered a bicyclist exiting trails that were located nearby who offered to assist in searching the area due to the narrow bike trails. Garrett's body was located approximately ½ mile away from his vehicle, down a secondary bike trail. Due to the deterioration of the body and the torrential downpour on Friday, detectives had to wait for the preliminary report from the Jackson County Medical Examiner to determine the cause of death. It was ruled by the medical examiner to be a homicide.
Detectives are working several leads; this is an ongoing investigation that will take some time to unravel. If you have any information about this crime or any other, please contact the Benton County Sheriff's Office at (660) 438-6135 or email bc.sheriff@bentoncomo.com. I will keep you up to date when we have more information.
On Friday, June 18th at approximately 5:00 PM, law enforcement responded to a residence located on Panorama Road near Warsaw for a domestic disturbance involving gunfire. After an investigation, it was determined that Heather M. Mathias (McCormick), 50, of the residence, shot Charles M. McCormick the 3rd, ,also of the residence, twice before taking her own life. There was a juvenile in the residence at the time of the shooting who was not involved and unharmed. McCormick was life-flighted to a hospital where he underwent emergency surgery. McCormick's condition is unknown, but as of the time of this report I know he is still alive.
06/01/21
Hello Benton County, it's been too long since I've written to you. When I tell you it has been crazy starting up this new facility, it would be like comparing the Grand Canyon to a drainage ditch. This has been a massive undertaking, presenting almost unsurmountable challenges. With that being said, I want to thank the dedicated, hardworking staff here at our new location at 1620 East Main. These men and women have worked tirelessly through unimaginable issues to get your new facility up and running, all while short staffed.
During the startup process, we have also been working with the Federal Government on a contract to use our additional bed space to bring some much needed income into our county. I have been in discussion with the Benton County Commissioners about using some of the proceeds to bring our staff, including the deputies, up to a living wage. Currently I have one deputy out who was injured while trying to take a suspect into custody. One deputy has left their law enforcement career, choosing to work in a factory where the social climate is more favorable, and others, who have moved on for much better pay and benefits with other agencies. This has left our Sheriff's Office down by six vital positions. We are not alone in being short staffed but a substantial pay raise with the additional funds generated from leasing bed space, coupled with our amazing community, will attract new, qualified employees.
We have been working with Katy Trail Community Health on a partnership to supply much needed medical care for our facility. In the past, staff members had to transport every detainee to a medical office or the hospital for every issue that arose, costing time and money. This relationship will not only benefit our facility, my staff and the detainees but also have a positive impact on the community. Once the patient/doctor relationship has been established through the jail setting, it can continue on the outside once released. This has also created yet another employment opportunity within our county for a registered nurse. All told, including the new RN position, we have created nine new jobs within the county. It is my hope that someday we can bring even more employment opportunities into our area with business and industry, it hurts me to see our young people leave.
If you watch the news, you know how blessed we are to live in Benton County. I am continually impressed and awed at the generosity, compassion and strength our citizens' exhibit on a daily basis. You will be hard pressed to find a group of people who support their law enforcement and our great Constitution more than Benton County! Everywhere I go in this community our citizens express their love and admiration for our law enforcement, an attitude that is getting hard to find in some other areas in our beloved United States. If you have any questions I am available to you by phone at 660-438-6135. I also encourage you to visit our website at www.bentoncountysheriffmo.org for our latest bookings and news about your Sheriff's Office. Thank you Benton County! Keep strong, stay vigilant and get involved.
Sheriff Knox
01/08/2021
On Wednesday, January 6th, in the early morning hours, Morgan County Dispatch contacted Benton County Central dispatch regarding Kenneth W. Lawson, 53, of Gravois Mills Missouri. Lawson was suspected of committing several felonies involving the assault of his wife, who was transported to an area hospital for her injuries.
Morgan County stated that a black handgun was used in the assault and that Lawson had indicated he was not going to surrender to law enforcement and go back to prison and had declared plans to go out at the hands of law enforcement.
Benton County Deputies made contact with Lawson's vehicle at the junction of Highways 52 and 65, just outside of Cole Camp. Lawson refused to yield to emergency lights and sirens just south of the Highway 52 exit on 65 Highway and ran off the road and became stuck in a muddy ditch. He then refused direction from deputies on scene to exit his vehicle. Deputies communicated with Lawson over loud speakers while standing at a safe distance using patrol vehicles as cover. Traffic was stopped in the south bound lane of 65 Highway for safety concerns. While attempts were being made to establish communication with Lawson, he took his own life with his handgun inside the cab of the vehicle.
12/23/20
Hello Benton County.
Christmas is the time we celebrate families, children and the birth of our Savior... sadly this season our office joins the community in mourning the senseless and tragic loss of a young life from Benton County and our own missing Echo Lloyd. Please know we will do everything in our power to bring them the justice they deserve.
I want to take a moment to thank all of you for your kindness, gifts, and most importantly, all the prayers after our motorcycle accident in October. My wife Joy is home now recuperating from her extensive injuries. She has a long road ahead of her but with love, prayer and medical attention she will recover, please keep those prayers coming.
I am back at the helm just in time to pound out the 2021 budget and present it to the Commission. I welcome you to stop by my Office if you would like to pick up a copy of my budget proposal or discuss the numbers. As of yet I have not been able to obtain a date for the completion of the new jail. I have been told by the construction managers that they will have the jail completed by the end of January. I will keep you posted as construction progresses and we are able to start using this much anticipated and needed facility.
This holiday season, as you are opening up those new gifts, I would like to remind you to write down all those serial numbers. Take pictures of everything of value and write the serial number on the photo with a note of any distinguishing marks. If it is an item like a nail gun or battery-powered drill, make up your own serial number and stencil or stamp it deep into the item, then remove a cover or panel and apply the number once more. If you should be an unfortunate victim of burglary or theft, the serial number will be loaded into a nation-wide database for law enforcement. Without this, the ability to recover your items are near zero.
Keep in mind that bad guys are constantly driving around looking for easy targets. Please do not set out your trash with all the unwrapped boxes from Christmas morning. This is like an advertisement for thieves who could drive by and see that high-end, big screen TV box, Playstation 5 or other desirable items and decide to shop at your house. Please remember to lock your vehicle and garage doors as well. A great Christmas gift for yourself would be a video recording system for your home and outside motion lights. A big part of reducing thefts in the area is reducing opportunity.
I want to wish you a Merry Christmas and a Happy New Year. I look forward to serving you in the New Year for my second term and standing with you through all the new challenges. As always, my office door is always open to you. Please feel free to stop by the office or call.
Sheriff Eric Knox
12/20/20
Benton County Dispatch was notified just before 1 AM this morning, December 20, 2020, regarding a four-year-old female who was deceased. The father, James Mast, 28 of a rural Cole Camp residence, stated that his daughter had been beaten, submerged in a pond, then left to freeze on the bank before being taken back into the residence. Mary S. Mast, 28, the mother of the deceased and a two-year-old male child were also beaten to a severe extent. Mary and the toddler were transported by ambulance to Bothwell Regional Hospital in Sedalia where they are recovering.
After an investigation by Benton County Deputies, Ethan J. Mast, 35 and Kourtney T. Aumen, 21 of a neighboring residence were arrested pending multiple felony charges. This is still an active investigation with the possibility of further arrests, so we are unable to provide any further details at this time. I will provide further information as it develops.
09/30/2020
At approximately 2:37 PM on September 29, Caleb G. Self, 22, of Cole Camp Missouri was arrested in Sedalia Missouri on a charge of Murder in the 1st Degree, Armed Criminal Action and Tampering with Physical Evidence. This arrest is the result of an investigation by the Missouri State Highway Patrol's Investigative Unit on the murder of Matthew L. Reyburn, 21, of Cole Camp. Reyburn was found deceased at his residence in May of 2019. Self is being held in the Pettis County Jail, without the ability to bond, until his arraignment date in October. The point of contact for this case is Bill Lowe with the Missouri State Highway Patrol, Lowe can be reached at 816-622-0800 for more information.
07/03/2020
Hello Benton County,
With the 4th of July upon us, I look at our America and wonder where we are headed? One of our founding fathers, Benjamin Franklin, once wrote "They who can give up essential liberty to obtain a little temporary safety deserve neither liberty nor safety" It is no secret that I am a Patriot. I was and still am an oath taker. I served our nation during both Desert Shield and Desert Storm. I am honored to continue a life of service as your Sheriff.
I whole heartedly believe in our Constitution as our founding fathers intended it to be. The definition of liberty is "the state of being free within society from oppressive restrictions imposed by authority on one's way of life, behavior, or political views." I wonder what Franklin would think of our America today.
Anyone who knows me knows that I did not, and do not, support shutting down our economy and destroying the lives of hard-working small business owners out of fear. Kristi Noem, the Governor of South Dakota, never forced closings on her constituents. She saw the importance of our Constitutional Rights and allowed her citizens the opportunity to operate their businesses intelligently with ingenious ideas on how to keep their patrons safe, all while still maintaining a viable economy. Missouri shut down for several months...causing many businesses to struggle, and some to close altogether. South Dakota never closed.
Here in a free America, the Constitution gives us the right to choose. We can choose to wear a mask or not, we can choose whether to frequent someone's business based on their business practices and how well they utilize social distancing and sanitize their operation. We can also choose to stay at home and not go to anyone's business. We have the right to protect ourselves and our loved ones as we see fit, taking the precautionary measures and the steps necessary to ensure our own peace of mind. At the end of the day WE ARE FREE! We are free to make the choices that identify us as Americans. We are guaranteed our liberties by the U.S. Constitution and our safety lies within standing up for and protecting those liberties. As your Sheriff, I take this responsibility very seriously. While I am your Sheriff, the Constitution will be honored, the American flag will fly proudly outside. I stand for the National Anthem and when I do take a knee, it is to kneel before God!
Benton County has 18 positive cases with 2 active and 16 released as of July 1st, I am not trying to say that the virus is not real, it is, and it has proven to be very dangerous and deadly for some. Know your risks, take the intelligent precautions that you need to to protect yourselves and your loved ones. Respect one another, each one of us are free to make our own choices and those choices should be mutually respected.
This weekend we celebrate the signing of the Declaration of Independence, signed when our great nation was formed. I leave you with the words penned in the preamble that are still, so important today, "We hold these truths to be self-evident, that all men are created equal, that they are endowed by their Creator with certain unalienable Rights, that among these are Life, Liberty and the pursuit of Happiness."
Thank you, Benton County, for your overwhelming support!
Sheriff Knox
5/28/20
On May 27, 2020, at approximately 5:18, PM Benton County Dispatch received a call reporting shots fired in the Grandview Beach area, just outside of Warsaw city limits, injuring two people. Our initial investigation suggests that Donald C. Leven, 44, entered the residence brandishing a fire arm. Leven allegedly fired several rounds to intimidate the victim, Rebecca A. Duncan, 47, and the witness. The witness statement suggests that Leven was upset about a recent breakup and eviction from the property. According to the witness, Duncan was shot in the head while trying to call for help. Leven then allegedly turned the weapon on himself, resulting in a fatal injury. At the time of this press release, Duncan was alive and undergoing treatment for her wound at the University Hospital in Columbia Missouri. This investigation is still ongoing, pending a medical examiners report and follow up interviews.
05/12/20
Do not miss this opportunity! The Benton County Sheriff's office is currently taking applications for three full time detention officer positions and one full time cafeteria chef for our new facility scheduled to open in October. Now is the time to get in on the ground floor of this exciting time in the history of our great county! Detention officer's positions will start in June at $11.81 per hour, experience preferred but not required. The cafeteria chef's position will start in the fall of this year, requires at least 5 years of experience in cafeteria style/institutional food preparation and dietary requirements, meeting all state and federal guidelines. Pay will be commensurate to experience. You may pick up an application at the Sheriff's Office at 174 W Washington or download it from our website. (bentoncountysheriffmo.org)
03/25/20
The first documented case of the COVID 19 virus has been announced here in the county. Please continue to follow the CDC guidelines and the Governor's orders to help reduce the risk within our community. No information was released to me on identity or location, other than rural Benton County. Please stay calm, use common sense and be considerate. To our elderly, the Sheriff's Office is available to you if we are able to deliver food or medication to you in this time of need. Please call the Office directly at 660-438-6135 or dispatch at 660-438-5252.
03/23/20
In one of the greatest document to ever exist, the United States Constitution, the 1st Amendment reads: "Congress shall make no law respecting an establishment of religion, or prohibiting the free exercise thereof; or abridging the freedom of speech, or of the press; or the right of the people peaceably to assemble, and to petition the Government for a redress of grievances."
In a previous post I wrote "assemble as you see fit." This set off a firestorm of comments, some nasty, some nice. People's opinions were stated freely because of the freedom granted to US citizens from the 1st Amendment.
At no time have I ever diminished the severity of this Pandemic. My wife is a nurse at a very busy family medical clinic and with me being a law enforcement officer, our family is at a higher risk than most. I agree with our experts and I agree with all the steps necessary to help slow down the spread of this contagious virus. I have not been closer than ten feet of my beautiful mama in two weeks because she is at a higher risk due to her age.
I urge all our citizens to heed the warnings administered by the experts. Wash your hands for 20 seconds, and do it often, hand sanitizer after contact if soap and water isn't available, disinfect hard surfaces, social distancing and shelter in place as best you can just to name the basics.
The point of my first post was not to, in any way, diminish the severity of the current health crisis, but to draw attention to our great Constitution. In addition to upholding the law, the sheriff of each county is also charged with upholding the supreme law, the Constitution. I will educate, suggest, urge and plead if necessary, for our citizens to follow the CDC guidelines, but I am also responsible for safeguarding your freedoms as American citizens. I pray that people will do the right thing because it is the right thing to do. Your health, your safety and your freedoms promised to you by the Constitution are my top priority. Sheriff Knox
03/20/20
Hello Benton County, It has been busy here since I spoke to you last, and that doesn't even include everything going on with the COVID 19 issue. I hope and pray this Sheriff's Dispatch finds you all well. We here at the Sheriff's Office and jail are taking a common sense approach, hand washing, hand sanitizer after contact, cleaning hard surfaces, etc....my hope is that, as a little time passes, we will be able to resume a normal life. If you are sick, especially our more mature citizens, and you need food or medicine picked up or delivered, and have no family to help, please call my Office and see if the Sheriff's Office can help you with your needs. (660-438-6135 or Dispatch at 660-438-5252)
I need to ask you to lock your home and your vehicles. We have had several stolen vehicles, with two of those being pursued by my staff that ended in the bad guy crashing and in custody. Henry County had a pursuit that ended in Sedalia with the death of an innocent. Counting the pursuit that came through our county from Henry, we have had seven pursuits so far this year! What you should know is the fact that fleeing from law enforcement in a vehicle, as dangerous as it is, is just a misdemeanor offence. House Bill (HB) 1620 modifies this crime, making it a felony with up to one year in the county jail. I have been at the Capitol fighting for and against legislation that would potentially alter our way of life if passed. HB 1620 is one that I'm fighting for, and I'm going to ask you for your help in getting it passed. Please contact your state representatives in the House and Senate and tell them you want it done. If you want to know the specific text of this bill you can find it at: https://house.mo.gov/billtracking/bills181/hlrbillspdf/4463H.01I.pdf
I want to let you know that I have made the decision to run for re-election. I have had many people question if I am running again, so I figured I better let you know from me, I am. I feel my work here is not done, but now does not seem like the right time to be talking about campaigns and accomplishments. I am very proud to be part of not only this counties law enforcement but it's wonderful first responder community. We are here to serve you today, and every day...and it's something I plan to continue doing with your support.
We have been adding quality staff to our ranks! I'm anticipating a full roster soon, with the candidates that have contacted me. We are only two short and will have those spots filled very soon! I am humbled by the quality of employees Benton County has in its ranks right now! These men and women (we have hired two more fantastic females) are dedicated to making Benton County a safer, better place to live.
Times right now seem uncertain, there is a lot of change in the area that can make everyone uneasy. I need to ask you to please be aware of your surroundings, be vigilant and watch out for your neighbor. Over half of the arrests we make come from concerned citizens who get involved and call us when something suspicious is going on. If you see something, say something. Also please remember to look out for each other, how we get through this current situation depends largely on how we react to it as a community. Support each other, be smart.
Thank you for your overwhelming support,
Sheriff Knox
02/07/20
We have an immediate opening for a detention officer. You must be at least 18 years of age and be willing to work flexible hours. Now is the time to get in on the ground floor of our new detention facility! The position starts at $11.81 per hour and benefits. We also have openings for road patrol. Please download and fill out the application found here on this website or stop by the jail at 174 W Washington here in beautiful Warsaw.
01/17/20
Just a short note to begin the New Year.
It looks like our Drone is going to become a reality. Thank you for all of the hard work put in by the Friends Of The Benton County Sheriff's Office, the organizations, clubs, nonprofits and the community. The work and dedication of these people are directly responsible for obtaining the donations which brought us very close to the purchase price. The County Commissioners have agreed to spend the remaining balance of $5000.00 which will allow us to order this life saving equipment.
Further the Sheriff, Deputy Snyder and I our obtaining our commercial unmanned aircraft licenses and should be ready to fly when we get delivery.
I am always a little surprised at people's perceptions and this is no exception. I know that some are concerned about using these drones for surveillance. I had a gentleman approach me at one of our fundraisers and said that he didn't want the Sheriff's Office to have a Drone as he liked to sunbath nude in his back yard. I told him that my belief was that even if we did fly over while he was so occupied we would certainly only do it once.
Seriously we will have policies in place to prevent those type of uses and I believe our citizens will be very pleased with the use of and success of our Drone Operations.
To close, I hope that many will see how much support the community has for their Sheriff's Office. Many private donations from individuals, businesses, groups, clubs, nonprofits, as well as support from the County Commission were needed to make a drone available to the Sheriff's Office. This was a large undertaking that took more than a year but we finally got it done. Having been involved in much of the fund raising I want to thank all of you again that helped make this project possible and for our needs in the future. Sergeant Storm Walker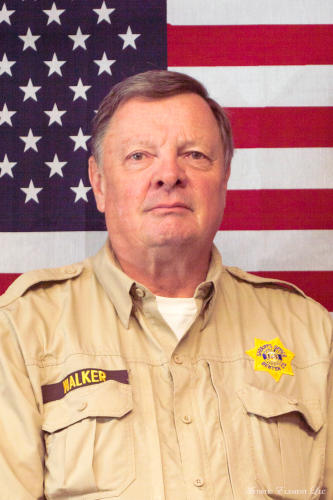 01/15/2020
The inmate roster has some technical issues being addressed through the provider. Hopefully it will be back up and running soon.
01/05/2020
Hello Benton County, I promised to keep you updated about the current critical shortage of county law enforcement and that is what I intend to do, but first I find it necessary to clarify a few things that were published in the commissioners reply last week. For those of you that have not read it, it was published in the December 26th edition of the Benton County Enterprise and I have shared a copy on the Benton County MO Sheriff's Office Facebook page.
I need to start by saying, folks, we do not have a commissioner problem, we have a funding problem. The commissioners have a tough, thankless job trying to stretch your tax dollar. Every dollar spent is public record and available to you if requested. Your Sheriff's Office is no different. The Sheriff's Office belongs to you, so any information you want or any questions you would like answered, my door is open.
Our problem is General Revenue! This is the funding that pays all the salaries and wages of all the county's employees, light bills, office supplies, fuel and gas, ext. Did you know that 97% of the money you pay to the County Collector at the end of the year does not stay in the county check book? Less than 3% is retained to help pay the previously mentioned bills. The rest goes to our schools, library, state and so on. Don't believe me? Get out your tax receipts and look at the abbreviation "COUN". Out of all the money you paid to the collector, that tiny amount under COUN stays with our county government to help pay the counties bills. The rest is dispersed to the other entities by the County Treasurer. That's crazy you say? I know a lot of people that would agree with you. The county has not had a rate increase in 18 years! If you see a slight increase in you tax bill, it's because your home and/or property's value has increased.
As you know, I have spoken to the commissioners about the shortfalls in our tax revenue. They are looking to the future and looking for ways to grow our economy. We need industry, business and growth if we want to survive and prosper. The issues I have shared with you are not just a Sheriff's Office problem or a Commissioner problem, it is a county wide problem that effects every citizen, young and old. With that understanding, I want to make sure to clarify the information presented last week so there is no confusion about the financial state of the Sheriff's Office or where your tax dollars and generous donations have gone.
According to the Commissioners report, after I assumed office in January of 2017 the budget for the Sheriff's Office has grown by 23% or approximately $338,000. Over the past two years, the Sheriff's Office has made the following upgrades:
Eight (8) new patrol vehicles were purchased including $12,000 per unit to install upgrades per his specifications:
The patrol vehicles were traded out around 100,000 miles (we averaged over 38,000 miles driven per month in 2019, The Missouri State Highway Patrol trades their patrol vehicles at 50,000 miles.) Our vehicles are kept in excellent condition. Unfortunately, the emergency lighting and electronic packages were substandard and no cages were added in the cars to protect the deputies from combative suspects. The deputies were constructing their own protective enclosures using cattle panels and any other like materials. Some were quite genius, but still not up to the standards required. There were no Tasers, only a few outdated and unsafe tire deflation devises (Stop Sticks) and not every vehicle had a fire extinguisher.
Slowly, under my management and leadership, we are improving our fleet with quality upgraded equipment, including cages. I have asked for Stop Sticks every year but had to choose the equipment in order of importance with the reflection on officer safety and public safety in mind due to budgetary constraints. With the help of the Friends of the Benton County Sheriff's Office, a nonprofit established to help support the many needs of the Sheriff's Office, we were able to purchase new Stop Sticks for every vehicle this year. (The non-profit paid half and the County paid half.)
Fifteen (15) new auto and semi-automatic weapons, fifteen (15) new shotguns and twenty-one (21) new Glock handguns:
When I took office we owned no AR-15 rifles and a few mix matched shotguns. The deputies had some of their personally owned weapons which was dangerous and a huge liability to the county, but allowed because it was better than having no weapons. There were some Korean War era weapons on loan from the Federal Government which are not practical for our purposes. When I was told we were not able to purchase all of this equipment needed to outfit my staff, I discovered a way to let the convicted felons of Benton County provided all of the new shotguns and all but two of the quality, fully equipped AR-15s. The two we were short were purchased using a discretionary fund available to me funded by non-tax dollars. Missouri Revised Statute 571.095 allows law enforcement agencies to sale or trade weapons confiscated from convicted felons and suspects convicted of felonies. No tax dollars were expended to purchase our new rifles and shotguns. Our handguns needed to be serviced due to their age, approaching 10 years old. Our Lieutenant discovered that we could trade in our old weapons for new ones, costing the taxpayer $150 difference per weapon which was about the same price to service the old ones.
The Sheriff's Office has upgraded to a new version of bullet proof vests:
When I took over as Sheriff in January of 2017, I was shocked to find the deputies wearing bullet resistant vests that in some cases, were years past their expiration date. I requested all new vests for my first budget but was told the budget would not support that request and was offered a compromise for a few. I could not let that stand so I asked you, the compassionate, caring citizens of Benton County for your help. With your compassion and generosity as well as the many fund raisers held by the Friends of the Benton County Sheriff's Office and other wonderful organizations, we were able to purchase all new vests for every deputy.
All of the patrol vehicles have been upgraded with new GPS mapping equipment including unit tracking capability. This allows all vehicles to be identified at a specific location so a Deputy can summon and receive assistance, if necessary.
In distant parts of our county deputies would have no reliable way to communicate. Too far out for the current radio or phone signal this situation put not only our deputies in danger but also those they were there to serve. GPS mapping in tracking in our area is an essential tool for safety and speed getting fire, ambulance or back up to the area.
My final clarification is about the shortage of deputies. The commissioners report stated that we have 18 available deputy positions...and that we have never been fully staffed. Both of those statements are true, but not all of those deputy positions are on the road. Two deputies are assigned full time to provide security in the courtroom, two deputies are administrative with one of those pulling double duty as a road deputy while we are so short. One is a full time transport deputy. One is a full time paper server (He can't keep up with the volume) and one splits his time between court, transport and paper service because all of those positions need more help, plus takes calls in between. That leaves 11 road positions to service a population of approximately 19,000 citizens. This number explodes in the summer months! We have upwards of a 1,000 miles of road and over 740 square miles of County divided by the lake. Being short 5 positions only leaves 6 (six) positions to serve you, 24 hours 7 days per week.
Since our last deputy departed on 12/05/2019 we are five (5) positions short. We do have 2 in training but our quality, professional training program takes up to four months to complete. During this time, one of our three training officers are paired up with the new hire to ensure our high standards are being met. We are paying two deputies for one job and still have vacant positions. There is no guarantee the new hire will successfully complete the training and therefore we must start over. Sometimes they find out being a deputy is not for them and resign. It is a huge strain on our precious tax dollars and a massive burden on the remaining deputies when we cannot retain staff.
Because we are not able to staff our Office properly or retain current staff, calls will go unanswered and follow ups on the cases left behind by those who move on will hang in limbo. Because of our high call volume (20,605 calls to service as of 12/20/19) and the dozens of cases each deputy carries, they are physically unable to absorb the cases left behind by the vacancy.
Many of you have expressed support and understanding for the current situation and I want you to know how much that is appreciated. The elected officials of your county, myself included, should and will be working together to serve you in the best way that we can. Several of you have asked how you can help. I have said it before, and I will say it again.... I need all of you to be as frustrated as your law enforcement, I urge you to step up and get involved! I need you to be worried about where our justice system is now and where its headed. Please contact your State and Federal representatives for your district and hold them accountable. Your elected officials should be working for you and reflect your wishes! Warren Love State Representative (573)751-4065 warren.love@house.mo.gov; Roger Reedy State Representative (573)751-3971 rodger.reedy@house.mo.gov; US House of Representative Vicky Hartzler (202)224-3121; US Senator Roy Blunt (573)442-8151 (you may also google your representative's name for additional means of contact.) Locally if you would like to help support your Sheriff's Office you can contact the Friends of the Benton County Sheriff's Office on Facebook or call (660) 723-4498.
I love this county and its people. I grew up here, I raised my children here. I want to see our county grow and prosper. I will do everything I can, as long as I can, to help achieve this. I will continue to try and improve the quality of your Sheriff's Office to better serve you. Sheriff Knox
12-18-19
It is with a heavy heart that I reach out to you this time. When I was campaigning for the Office of Sheriff, I promised transparency and transparency is what I have provided you. I continue that now with the information, you, as taxpayers deserve to know.
The Office just lost its 5th road deputy to a factory job in Sedalia. We have lost 3 deputies to Warsaw PD and 1 to Lincoln PD. All pay a higher wage than Benton County and the benefits packages are superior. The Office continues to struggle under an insufficient budget. I'm asked to present the minimum amount of funding to the Commissioners to efficiently operate my office, and when I do, the funding is reduced, leaving me to seek other means to help operate my office and try to bring you, the citizens of Benton County, a professional, well-trained group of law enforcement officers.
Anyone who has managed men and women in combat or in business, knows that your most important asset is your people. Without good people you have nothing. We struggle to bring quality weapons and update our gear to meet the needs of the challenges of our day and time and slowly we are getting it done, but without the people to use it, well you get the idea.
I have discussed this with the commission after our second vacancy, the third vacancy and Thursday the 12th of December, I stood facing the commissioners telling them that we lost our 5th deputy and I cannot manage our way out of this crisis. The remaining staff is fantastic people and of the utmost quality, but they are burning out trying to keep up with the call volume of our county. They are overworked and worn out. Frustration is running high and the amount of overtime and lack of rest is creating a dangerous situation.
I am forced to make a hard decision in order to preserve the remaining staff, ensure better response times to emergency/life threating calls and limit the massive amount of stress riding on the shoulders of the remaining deputies.
Until further notice, the Benton County Sheriff's Office will not be responding to low priority calls that are unsolvable. Some examples are reports for lost/missing/stolen license plates, barking dogs, noise complaints, situations where no crime was committed but suspected, like lock tampering with no entry. I will leave it up to the discretion of the on-duty supervisor to make the determination on calls. If time allows, they will still respond. Calls will be taken in order of severity. Not taking the low-end calls will provide more time to work felonies and increase our patrolling of the county as well as relieve some of the burden on the very thin blue line in Benton County.
I pray that the Benton County Commissioners will find a solution to the funding issue we face for our law enforcement, jailers and dispatch. These men and women deserve a living wage and a benefits package that allows them to provide for their families without working a second or third job. It is absolutely imperative that the citizens of Benton County have quality critical services! The men and women of the Benton County Sheriff's office remain here to serve you to the best of our ability. I will continue to keep you updated about this critical situation.
10/31/2019
I wanted to share an article that is going to appear in the next issue of the "Missouri Sheriff", a magazine written and published by the Missouri Sheriff's Association and delivered to its members to keep you updated on the latest information you may not see in the news. I urge you to join the Association and help your local Sheriff fight the bureaucrats who are attacking our way of life through harmful legislation. www.mosheriffs.com or find them on your Benton County MO Sheriff's Website. www.bentoncountysheriffmo.org
Taking a Stand
As Missourian's we will soon celebrate 200 years of statehood. And as we prepare for our bicentennial, we have the opportunity to celebrate the role of the elected sheriff throughout our long history. Since our founding, every sheriff has been proud to be the chief elected law enforcement officer, responsible for the protection and safety of our law abiding citizens and their families. As the central cog in Missouri's criminal justice system, the sheriff and their deputies are responsible for the operation of the jail, providing court security, processing all court documents, and transportation and housing of state prisoners. These are the hidden responsibilities that separate the sheriff from other law enforcement agencies.
While many would think the sheriff would be respected for taking on all of these tasks, as required by state law, many bureaucrats in Jefferson City do not respect this role and have sought to minimize local control of public safety. The best evidence has been the lack of funding available to county taxpayers while state agencies have seen dramatic increases in funding. For example, in 1997, the state reimbursed local taxpayers $26 million for housing inmates. Over time this has increased to $34 million in 2019, an $8 million dollar increase in 22 years.
During this same time frame, the Department of Corrections and Public Safety budgets have increased $1 billion dollars! An $8 million increase compared to a $1 billion increase clearly shows bureaucrats have been able to convince our state representatives that the money is better spent on Jefferson City initiatives rather than continuing a strong public safety partnership between state and local agencies.
I am not convinced our taxpayer dollars are better spent in this way. For example, DOC now releases most inmates after they have served only one tenth of their original sentence. It seems their first priority is to calculate how soon they can release an inmate, rather than account for the public safety factor in our local communities. DOC does not even attempt to contact either local prosecutors or local law enforcement to help determine if an inmate should be released early. With an $800 million budget I think they should be doing better.
Further, the Missouri Supreme Court has now decided that the criminal court system does not have the authority to collect jail board bills from criminal defendants. Instead, the collection must occur in civil court, and must be done by the sheriff. While no sheriff believes in debtor's prison, once a person commits a crime, they have to repay their debt to society, and this includes the cost of incarceration. Now, the taxpayer not only pays for the defendant to be brought before the criminal court, they must now pay for the cost of civil court as well.
Because of these drastic decisions, it is critical that Missouri citizens let their state representatives and senators know that they support the rule of law. Sheriff's across the state have formed a new organization, Missouri Sheriffs United, to help fight Jefferson City bureaucrats who continue to erode the rule of law and take away local control of our own public safety.
As your sheriff, we will continue to do everything in our power to not only protect your families from the dangers we face, and when necessary, we will protect your families from bureaucrats who are failing us in Jefferson City.
David Parrish, Lewis County sheriff and president of the MSA
10/22/2019
On October 22nd, while patrolling the Edward's area, a deputy observed a registration violation on a passenger vehicle. The vehicle pulled away at a high rate of speed and continued until finally pulling over at which point the driver, Christopher C.Thomas, 28 of Goodman Missouri, was taken into custody. A search produced drugs and drug paraphernalia which caused the arrest of Jacob K. Smith 27 of Edward's Missouri. Thomas was also charged with other felonies including No Valid Operating License 3rd or Subsequent Offense.
10/16/19
All right, the Sheriff is on me to write something for this section of our web site. Apparently, many of you (read 2) have inquired about my column.
My problem is that I just need to sort out all the things I could write about. However, I do have a favorite line from court. A patron had just tested positive for using an illegal substance when they told the court that they had not been using, but tested positive because their partner had been using drugs before sex. And somehow this caused them to have a positive test. I have always believed that the person who comes up with the most outlandish excuse should be given the benefit of the doubt just for creativity. The judge does not hold my opinion.
I have had a resurgence of Neighborhood Watch requests. This program has met with mixed results. Some neighborhoods have been very successful and others could never get off the ground. One stumbling block for several communities was that if the Sheriff's Office increased enforcement activities, then residents would not be able to drink and drive their golf carts. While some of you may scoff at this, it is apparently a very important social activity in some parts of the county.
Further, many communities had one or two issues that when resolved, lessened the interest to the Neighborhood Watch. It seems that often one or two individuals or houses can get members of community interested, but once resolved, interest fades.
I would argue that involved groups of neighbors who are interested in their community and willing to take corrective actions are much more effective fixing problems and preventing crime issues than waiting for situations to get out of hand.
People who know their neighbors and are able to give a helping hand, keep communities connected and improve life for the entire area. This cohesiveness also improves the ability of local law enforcement to do their jobs, keeping their jurisdictions safe.
Sgt. Storm Walker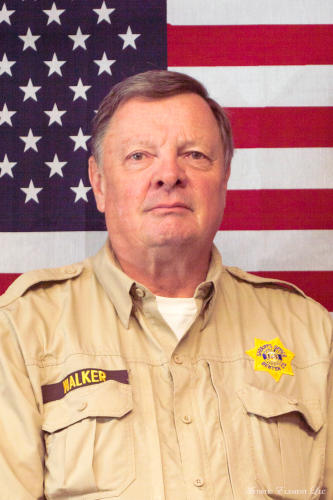 10/16/19
On 10/04/2019 deputies along with Drug Task Force responded to the Headwaters Motel about suspicious activities in room 16. Upon investigation, it was discovered that Robert D. Turner, 42 of Warsaw had an outstanding no bond warrant for his arrest. Law enforcement arrived to find Turner and a female, Cecile A. Warren, 34 of an unknown address, residing in the room. After a computer check, it was discovered that Warren had an outstanding warrant from another county for burglary. Drugs packaged for resale and paraphernalia were discovered in the room. Both suspects were arrested and charged with drug offenses.
9/23/09
On 09/12/19, the Benton County Sheriff's Office was notified by the Missouri Humane Society Animal Cruelty Task Force about a possible case of animal abuse/neglect within our county. The Task Force stated they were contacted by the Cameron County Sheriff's Office in Texas where Steven C. Woodington, 55, of South Padre Island, TX, and another unidentified male were arrested for animal cruelty.
Steven and his wife Tiffany L. Woodington, 49, of Cole Camp have been operating a not-for-profit animal rescue called "All Accounted For" in Benton County. Steven Woodington was housing 278 dogs in unfit and severely inhumane conditions in Texas and transporting animals to the Cole Camp location. Authorities estimated that over half of the animals would not survive due to health conditions where euthanasia would be required. The survivors were rescued and treated by a veterinarian to insure the animals would be healthy enough for adoption.
Law enforcement, sided by Animal Task Force Officers, arrived at the address of concern where contact was made with Tiffany Woodington. Tiffany was cooperative and led authorities to an old school bus, a barn and a house where 38 dogs and one cat were discovered alive but in unimaginable condition. It was discovered that approximately 120 dogs and one cat had perished. The animals were in various stages of decay, some were just bones.
The Missouri Humane Society Task Force removed the living animals for treatment and returned the following day to collect the remains of the deceased animals for further forensic examination. The Prosecuting attorney charged Tiffany Woodington with 10 Class "E" Felonies and 2 Class "A" misdemeanors resulting in a $100,000 cash or surety bond.
It saddens me that law enforcement is limited with charging offenders because of a lack of good Statute. We can only charge on Statutes 578.009 Animal Neglect and Statute 578.012 Animal Abuse. No matter how egregious the crime is, suspects can only be charged with a Class "E" Felony and prosecution has to prove the "willful" or "intentional" element to even get that! I fully intent to reach out to lawmakers and pursue better law to give our furry friends better justice in Missouri!
My eternal gratitude goes out to the hard working men and women of the Missouri Humane Society who spend countless grueling hours protecting and defending animals. We call upon this amazing group way more than I'd like to see here in our county.
*** Please direct your inquiries to the Missouri Humane Society at (314) 647-4400. They are swamped and short handed so please try to be patient while searching for your furry family.***
09/09/19
Hello Benton County
I hope you all enjoyed the Cole Camp Fair, it appeared to be another huge success! Thank you to all of those who make that possible. I'm sure no one really knows how much work and preparation it takes to bring off an endeavor of that size and have such a positive outcome.
I need to talk to you about "building" homemade trailers. The Sheriff's Office has been tasked with the job of inspecting all trailers now, whereas before, it was any trailer over 16 feet. 16 feet and under was previously inspected by the Missouri State Highway Patrol.
It is my desire to save you money and heartache. Out of every five trailers that are brought to me for inspection, at least one does not fit the homemade trailer category. So here it goes; a "homemade trailer" must be constructed completely by your hand with materials bought and paid for by you. You need to have receipts for that material if there is any doubt as to the original origin of your "homemade" trailer. During these inspections I see a lot of old, factory-built boat trailers that are re-purposed into various other forms of trailers. Usually small utility trailers for hauling ATV's or side by sides.
These rules are in place due to the number of trailers being stolen and sold to unsuspecting buyers. No VIN, No buy! That deal that is too good to be true, usually is. Folks, a good rule of thumb is, if it's ever been titled or licensed in the past, stay away from it! Unless of course the seller can produce a good clear title with their name on the front and no lien holder. If there is a lien holder, the title will need to be accompanied by a lien release. In which case you will not need an inspection, just a visit to your friendly neighborhood licensing office.
Please follow my advice and make sure you have everything in place. If you deviate from what I'm telling you, and you show up here at the office, you're going be mad at me. If you have any questions feel free to call me at the office, 660-438-6135 or on my cell phone, 660-428-5155.
Thank you,
Sheriff Knox
09/03/19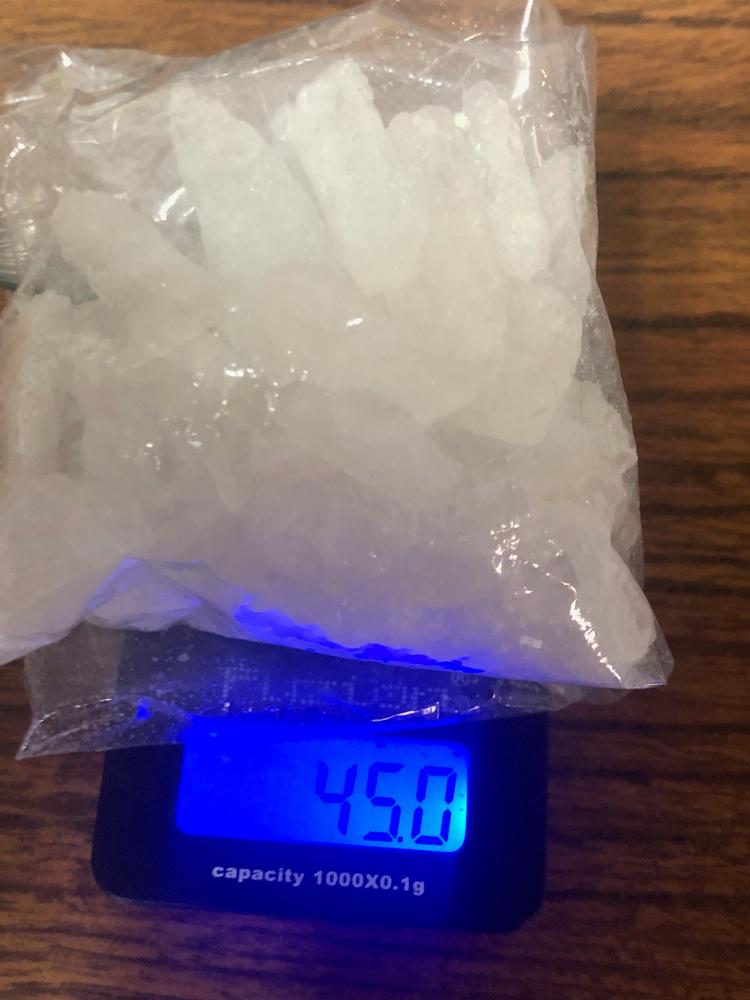 Michael A. Glossip was arrested on 08/21/19 at approximately 7:15 PM near Warsaw on 65 Hwy, for driving 93 in a 60 mph zone. Upon arrest, it was discovered that Glossip was in possession of approximately 45 grams of a substance believed to be methamphetamine.
08/27/19
Hello Benton County,
I wanted to give you a short follow up to last week's dispatch. There are still a few issues you need to know that are going to affect all of us, but I did not want last week's dispatch any longer or abuse the generosity of our local papers, who graciously print this for me.
You need to know that law enforcement no longer has the ability to send repeat offenders (or any offenders for that matter) that are on parole, back to the Department of Correction (DOC) for violating the conditions of their parole. In the recent past Probation and Parole Officers would adopt law enforcement's probable cause statement and petition the court for a warrant to have the suspect remanded back to DOC while awaiting local court proceedings. Not anymore! Now the powers to be (the DOC) will refuse admittance. The process now will require said offender to be released back on the street (due to the recently discussed bail issues) and participate in our judicial process which can take months or even years! If found guilty, a parole board will convene and decide if the parolee will be re-incarcerated. I can tell you that our local P&P folks are just as unhappy as our law enforcement!
In the past, the offender would be sent back to DOC almost immediately to continue serving out the previous sentence. The offending suspect would be brought back from DOC on a writ (if the DOC even held them after delivery) and then participate in court proceedings. They would then be returned to DOC while awaiting their next court date, which could be weeks or months depending on attorney legal maneuverings. This is unacceptable to me, and you need to know the issues that will affect you.
I want to visit with you about the ankle monitoring program the state is forcing on the counties. In my humble opinion, it's another state mandated program that is not going to be funded by the state, but thrust upon the counties to try and pay for, manage, and laughably...enforce. It's intended to be a pre and post-trial monitoring program to help keep people out of jail. I will share more on this subject in the future, but please feel free to research everything I've written about.
I'm going to change gears on you. I want to talk to you about installing address signage at the entrance to your property or on your house if you live in an area with multiple properties in close proximity. Those tiny numbers we plaster on our mailboxes work great for our mail man (or woman) to get those bills to us, but are lousy for emergency responders. When seconds really count, we find ourselves backtracking looking for those tiny numbers, trying to find the right house to potentially save a life. This goes for all critical services. Central Dispatch (911 building) offers high-quality, high visibility, reflective signage for a mere $15.00 (cost) in two colors, brown or blue. They measure approximately 24 inches by 6 inches with 3 inch letters. Now, I don't care where you purchase your sign, but please buy a quality reflective sign that emergency personnel can see on the fly, in the dark, at a glance. It may save your life.
I promised you transparency when I became your Sheriff and that's what I've brought to the Office. I have made changes within the Office to better serve you. We have better equipment, better training and supervision on every shift, where before, there was very little. I have done all I can to improve your Sheriff's Office, within our budgetary constraints. I can't fix the issues I've discussed with you, without your help. Jefferson City is where we have to go for positive change. My Sheriff counterparts testify every session on some outlandish proposal that would be detrimental to our way of life and I will be there as well. Talk to your prospective representatives and let them know how you feel. If you have questions, comments or concerns please feel free to contact me at the Office at 660-438-6135 or on my cell phone at 660-428-5155. Sheriff Knox
08/16/19
You need to know.
It's been too long since I've reached out to you. I have a lot of information to pass along to you that you need to know! Did you know that your Sheriff's Office has been short staffed? We are short 2 full time deputies and soon will be short 3. (We are now officially short 3 full time deputy sheriffs! Before I could get this article submitted, the third employee I was expecting to move on, submitted his resignation. He makes number five for this year!) With only 13 road positions allowed due to financial constraints, it does not take a mathematician to see how this affects our community when trying to service over 700 square miles of county and upwards of 1000 miles of roadway. It's nothing to rack up 36,000 miles per month on our patrol fleet. (44,146 miles for the month of July)
Benton County's starting pay is just over $26,500 per year augmented to $30,000 by the state. It takes almost half of a deputy's county paycheck to have health insurance on their family if they choose health insurance.
It cost us, the taxpayer approximately $800 to uniform a new employee and an additional $1200 for a bullet resistant vest. Hundreds of dollars in training and hundreds of lost man hours every time we lose an experienced employee! The loss of their experience and knowledge of the county and its criminal element is immeasurable!
Although it makes my stomach ill every time one of your quality civil servants shows up in my office with a letter of resignation, I can't blame them for becoming well trained and take that excellent experience and training somewhere else to instantly increase their income by thousands just by walking through the door. Benton County is considered one of the best resources for other agencies to recruit from, not only law enforcement, but dispatchers as well! Yes, Benton County is short on our all-important 911 operators too!
You need to be informed! I need you to be aware that our response times in some cases, will be lengthy as we must take life threatening situations first and minor property crimes in the order in which they are received.
For those of you who do not watch the news, it's a bad time to be in law enforcement and less and less people want to be a law enforcement officer.
Please know before you start calling your County Commissioners, they are doing all within their power to be excellent stewards of our tax dollars. There just isn't enough of our tax base to go around. Most of our revenue is generated from sales tax and our seasonal income. What you need to know is our 1st and second quarter sales tax dollars are down by 25% respectively due to the flooding and lack of summertime visitors. Folks, this is nearing a crisis as we're looking toward our next budget cycle!
With all that being said, I want to drive home the fact that law enforcement may not be there in your time of need! You will need to be vigilant, watchful and alert. Be aware of your surroundings. Get involved with your neighbors to help combat the thefts and burglaries, arm yourself with the tools to help protect you, your loved ones, and your property. A good high-quality camera system is relatively cheap nowadays compared to the damage and loss of your property. I stress high quality! Anything less will anger you as you watch a crime play out and your poor-quality cameras capture it all and we can't make out any details other than it's a human! It happens all the time! Quality motion lights all around work great! Panic alarms and security systems are affordable in today's market, and as a last resort and only if your life or the life of a loved one is in danger, a quality firearm. Please seek training and educate yourself on the laws. I highly recommend, at the very least, a CCW. The training and education it provides is a good start.
Did you know that a Supreme Court decision regarding the rules on bail took effect on July 1st of this year that basically takes away our ability to hold almost every suspect after committing a crime? Yes, you are reading this correctly! Drug offenders, users, dealers, manufacturers, thieves, burglars and most NON-VIOLENT offenders will be out of jail before the staff can even get back on the road!
Your next question is, "why are we building a jail then!?" The answer is, most of these same repeat offenders will not show up to their court date and then will be issued a no bond bench warrant for their re-arrest! Which means that all your law enforcement will be even more overburdened, trying to track down these individuals for arrest, and every other traffic stop will require a warrant arrest which takes an already thin force out of service during that process.
Did you know that if we finally get a suspect to court and we get through the multiple repeat offenses, the dirty drug tests, violations of every type, the repeated assessments of probation and more probation on top of probation? When the perpetrators are finally sentenced to the MO Dept of Corrections, that same perpetrator will only do 30% or less of their sentence per state statutes. Out of a 9-year sentence, that same person will only do a year and a half or less with good behavior and even less with time served in the Benton County Jail! Look it up folks Missouri Revised Statute 558.011.
I need all of you to be as frustrated as your law enforcement! I urge you to step up and get involved! I need you to be worried about where our justice system is now and where its headed. I need you to be concerned about the rule of law and the ever-building lack of it! I need you to contact your State and Federal representatives for your district and hold them accountable! Your elected officials should be working for you and reflect your wishes! Warren Love State Representative (573)751-4065 warren.love@house.mo.gov
Roger Reedy State Representative (573)751-3971 rodger.reedy@house.mo.gov
US House of Representative Vicky Hartzler (202)224-3121
US Senator Roy Blunt (573)442-8151 (you may also google your representative's name for additional means of contact.)
Oh, did I mention our prisons are going to let out thousands of people who are going to return to our communities? Most jobless, many homeless and those without any support system, back to a life of crime. What you don't know is more than a few of those thousands were charged with a violent crime. Ranging from weapons charges to violent assaults but plead down to "just a drug charge". I need you to contact your Governor's Office for this one. Governor's Office (573)751-3222
My deputies and I are here for you, but we need your support, now more than ever! I am the highest-ranking law enforcement in your county and wield a massive amount of power, but I am nothing without the power of the people! There is strength in numbers! If enough of you get involved and tell your representatives you demand change, it will happen! Thank you for your support.
8/5/19
Bill Lapp with All American Calendars will be spending two weeks with us, calling area businesses for our 2020 Sheriff's Office calendar. If you would like to show your support along with some great advertising and you haven't heard from Bill, please call the Office at 660-438-6135. Proceeds the Sheriff's Office receives from the calendar, directly supports the D.A.R.E. program for our schools.
6/27/19
K-9 Billy earns his reward.... again.
On June 23rd, MSHP Stopped a vehicle and requested K-9 Billy's Services. "Billy" alerted, allowing authorities to search the vehicle, producing what appears to be methamphetamine and other illegal items. Larry L. Knowles Jr 49 Lincoln was arrested and transported to the Benton county Jail.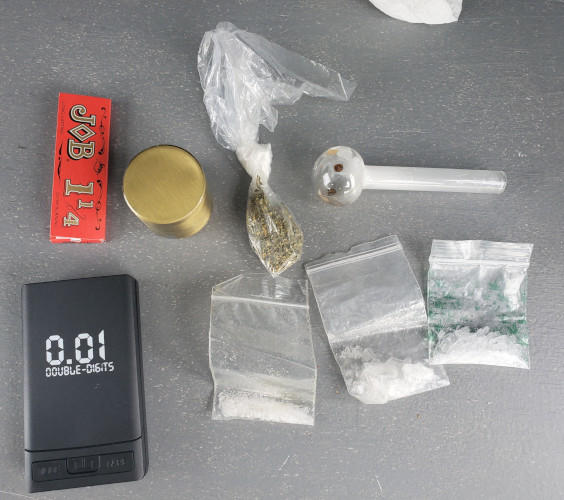 6/23/2019
Welcome to your new website! This is another tool for us to stay connected to you and help keep you informed. I want your Sheriff's Office to be as transparent as we can make it.
Look forward to hearing from Sgt. Storm Walker writing informational and oftentimes humorous short reports on our activities as well as information you need to know in the future. If you folks up north remember, Storm used to write a weekly column in the Cole Camp paper that was enjoyed by many. I can't guarantee a weekly report by Storm, but he will write as often as time allows.
Thank you for your continued support and enjoy your new website.
Sheriff Knox
NEWS 06/24/19
When Sheriff Knox was elected he promised that he would make the Sheriff's Office more transparent. Further that he would find ways to better communication between the Office and Citizens.
We have taken many steps to meet these goals. Neighborhood Watch, Community outreach through the Friends of the Benton County Sheriff's Office. Involvement in Community Activities. Appearances before groups and clubs. Providing new information and updates on his Facebook Page and giving interviews to the media concerning our activities and needs.
The newest venture to provide information about the Sheriff's Office is the web site you used to find this tab. The website, will be closely monitored and updated to keep current. It will provide information on current activities, prisoner information, staffing and other pertinent data.
Part of the web site will be this section. We have titled it the NEWS and intend to periodically report information of importance or that are concerns of the Sheriff's Office and the County.
I hope to include information on current crime problems and information about cases we are investigating. Also I think that I will be able to find items of interest, unusual happenings, and maybe some humorous occurrences that we become aware of.
Finally, this site will include information about special events, road closings, community meetings involving the Sheriff's Office and anything else we can think of that might keep you coming back to read the next installment.

Respectfully Submitted,
Sgt. Storm Walker